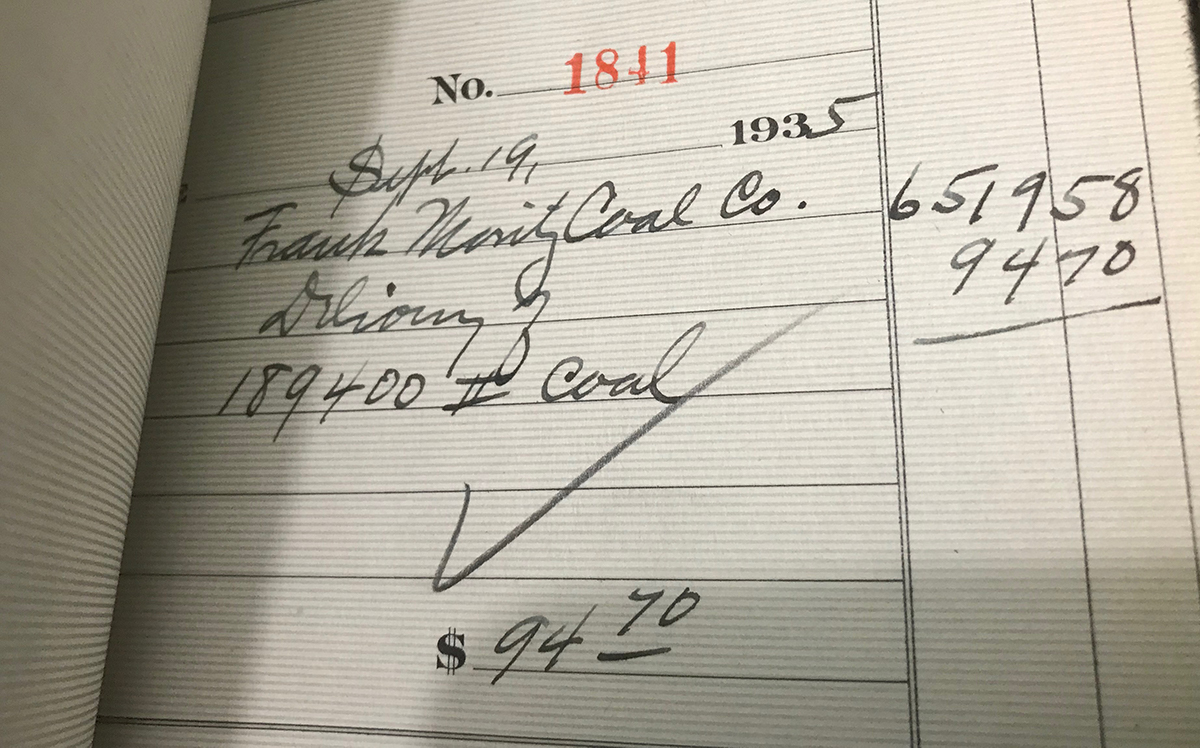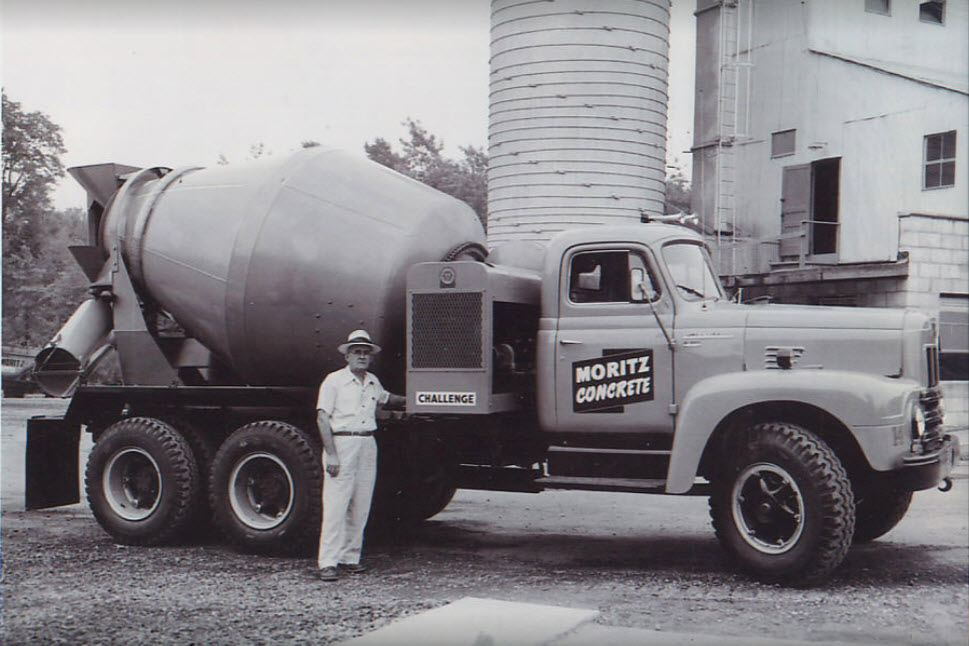 The Moritz Family business didn't start in white stones, but black rock. Coal to be exact.  In 1933, Frank Moritz founded the Frank Moritz Coal Company on Orange Street in Mansfield, Ohio.  Moritz Coal was one of several suppliers of coal to the Mansfield community.
Helping to build their brand name in the community, the company sponsored a very successful softball team through the 1930s and 1940s, some of their games would attract several thousand spectators to watch them play.
After World War II, the family saw the transition coming to home heating and the reduced demands of coal.  At the same time, Mansfield was experiencing a population boom and was a perfect time to invest in a new industry — concrete.
In 1950, Frank Moritz and his Sons purchased property north of Arlin Field on Trimble Road and built a new Ready Mixed Concrete Plant, with four trucks to serve the community.  The timing couldn't be better as the Interstate Highway System was announced and Moritz Concrete helped to build portions of I-71 and the US 30 bypass.
In 1989, Moritz Materials opened in Ashland. The Ashland plant can cover work orders in Ashland, Wayne, Medina, Huron and Holmes Counties.
In 2008, Moritz Concrete acquired Lexington Concrete Inc., which further expanded the company's footprint in southern Richland County.
In 2019, Moritz Ready Mix opened in Marengo, Ohio near the I-71 and SR 61 interchange.  This will open up new opportunities in the booming growth areas north of Columbus in Deleware, Morrow Counties, as well as Knox, Licking, and Marion County.
Members & Associations
Moritz Concrete is proud to be a member of the following industry and community organizations.
Our family-owned network of ready-mix plants can help with your project needs from Columbus to Medina, Wooster to Bucyrus and Marion.